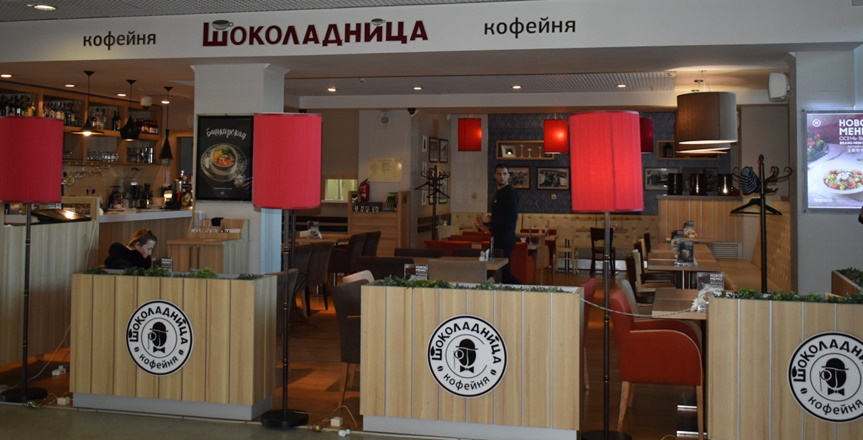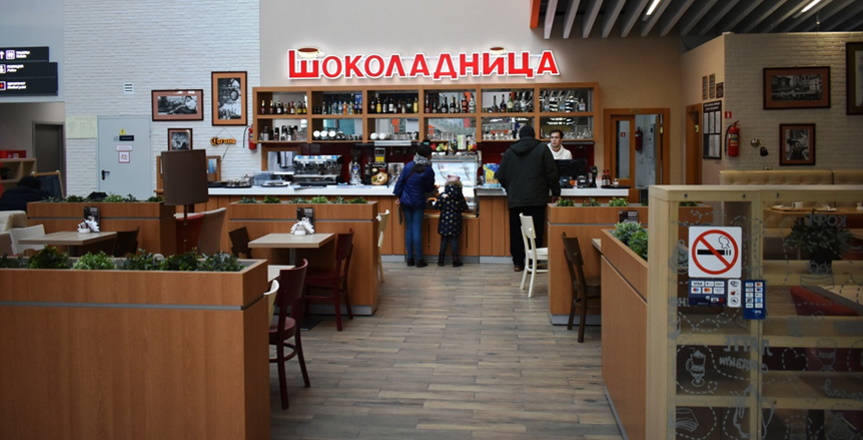 The history of Shokoladniza coffee shops dates back to the legendary Shokoladniza cafe near Oktyabrskaya metro station, the only place in the capital where guests have been offered delicious treats and drinks for several decades: hot chocolate and legendary pancakes stuffed with chocolate, raisins and nuts.
Today the chain of Shokoladniza coffee shops is one of the largest and the most dynamically developing companies in the restaurant business in Moscow, the regions of Russia and the CIS countries.
Since the opening of the cafe in 1964 to the present day, when the cafe has grown into a network of cozy coffee shops, Shokoladniza has been and remains a legislator of "coffee fashion" in Moscow.
The coffee shop got its new life in 2000. The revived Shokoladniza started working according to European standards, which imply a significant expansion and constant updating of the range dishes, maintaining a high level of services and the kitchen quality.
In 2006 the network was actively developed in the regions. Today Shokoladniza successfully operates in many Russian cities: St. Petersburg, Yekaterinburg, Kazan, Nizhny Novgorod, Novosibirsk, Rostov-on-don, Ufa, Sochi, Krasnodar, Astrakhan, Blagoveshchensk, Bryansk, Vladivostok, Kursk, Orenburg, Penza, Irkutsk, Perm, Ivanovo, Saratov, Cherepovets, Tyumen, Voronezh, Chita, Khabarovsk, Yuzhno-Sakhalinsk and other cities.