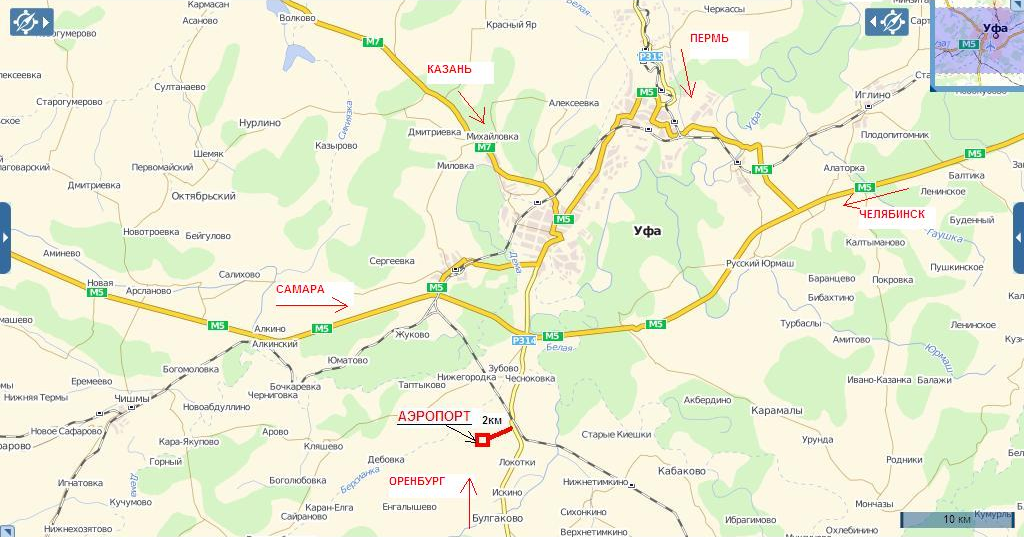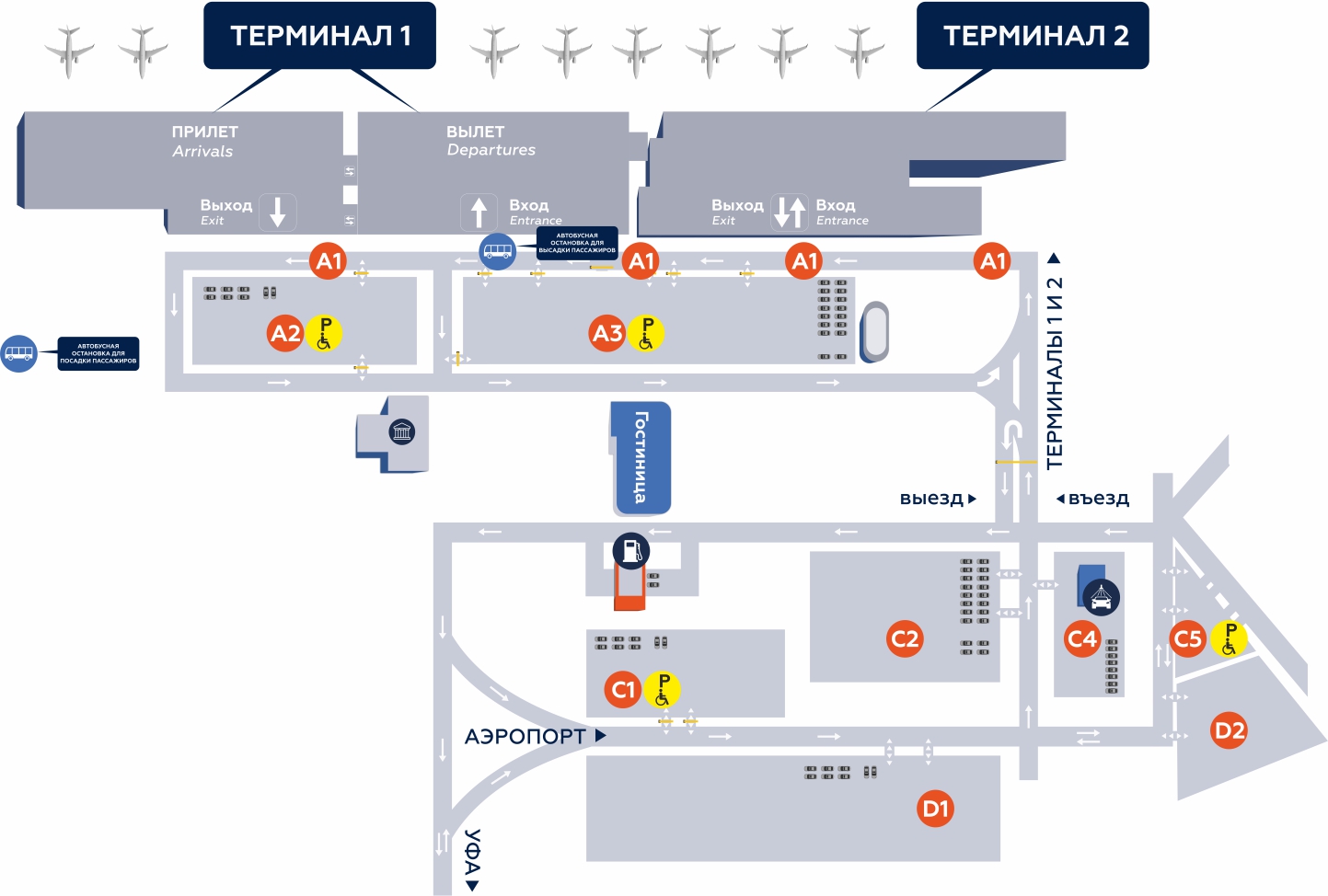 Dear passengers!
There are 9 parking lots at your service, located in three areas as you move away from the terminals.
The pricing of each of the parking lot is made depending on its distance from the airport terminals.
Detailed parking layout and rates
Starting from December 1, 2019, additional pricing is in effect at the landside area of Ufa airport when parking personal vehicles — if the established free limit of 15 minutes is exceeded, the parking fee will be 500 rubles per hour.